HOW TO REGISTER YOURSELF AS RAGP MEMBER ONLINE.
How to registered Yourself by yourself on RAGP using Paystack option
Visit: www.rechargeandgetpaid.com
1⃣ These are details you are to enter as u sign up
👉🏽First name
👉🏽Last name
👉🏽Email
👉🏽Phone number
👉🏽Username
👉🏽Bank name
👉🏽Account type
👉🏽Account number
👉🏽Account name
2⃣▪Login to the website homepage
HOW TO REGISTER YOURSELF AS RAGP MEMBER ONLINE.
3⃣▪ Click on the yellow 'Join now' button.
This opens the registration page.
4⃣ Referral ID mrpounds2
Then start filling the details of yours, the new account to be Register on the page.
5⃣▪ After filling, click on the Register button and This takes you to the payment portal.
6⃣▪ Select Pay using Paystack
7⃣▪Type in your ATM details and click on Pay now
The page loads and the account is automatically activated. Then you can then login to ur newly created account.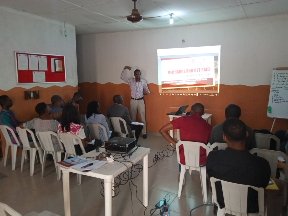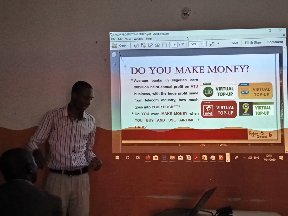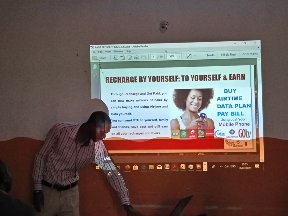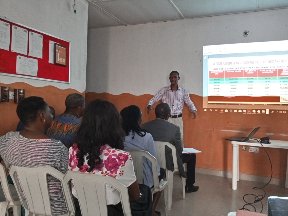 When u are through, pls let me know for further follow-up instructions and to add you to our Registered Members Forum
Referral ID mrpounds2
KILL THAT PROCRASTINATION
•I will
•Tomorrow
•Later
•Let me think about it
•Let me discuss with my husband/wife. (No offence intended)
•I'll get back to you
•I don't have time for now
•Which of the above statements have kept you from starting and achieving your goals?
Your excuses can never improve your life, rather it can keep you at a spot and keep you broke.
You know how you started January, 2020 and you know where you are right now in March, 2020. It is either you have made legitimate/valid #Excuses or you have made meaningful #Progress.
•Money is a seed. Don't eat all your seeds. plant some seeds and achieve great things
You can start from where you are now and with what you have, start now to build and shape up your 2020.
Recharge and get paid now
MAKE YOUR DAY COUNT

Recharge and get paid Ranking
Rank 1 – BASIC – #5,000
Rank 2 – BRONZE – #10,000
Rank 3 – SILVER – #20,000
Rank 4 – GOLD – #30,000
Rank 5 – DIAMOND – #40,000
Rank 6 – PLATINUM – #50,000
Rank 7 – EXECUTIVE PLATINUM – #100,000
For your registration procedure use any of the links below for automatic registration. 

https://rechargeandgetpaid.com/register.php?username=mrpounds2
https://rechargeandgetpaid.com/register.php?username=mrpounds4
https://rechargeandgetpaid.com/register.php?username=mrpounds6
For those who are not very good with internet registration and will like to be of help to register them.
Also for those who want to be under my fast growing group with lots of training and support for new and existing member. You need to use any of the above link to do the registration that is your access card to becoming our member.
kindly call 08036030232 for immediate assistance.
Thank you.