NORLAND HERBAL TOOTHPASTE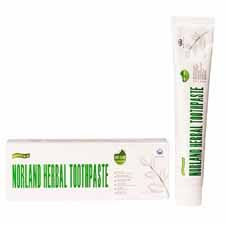 is a Product that is made of Natural ingredients it has so many medicinal purposes. We are lucky to have it here as i unveil the direction for usage.

After your dinner, brush your teeth with NORLAND HERBAL tooth paste, take a piece put it directly to the affected tooth, close your mouth and spit it out after 10 – 5 minutes.

Secondly, before breakfast put a small quantity of the NORLAND PASTE at the affected part of the teeth, hold it tight and gaggle the saliva for 10- 15 minutes before spitting it out, after your breakfast, repeat the remedy as instructed, you must definitely notice that the pain had subsided. Do not relent as the pain has gone down, repeat the process for 5days, then watch and see the miracles unfolding

Know that everybody will not have the opportunity to obtain this information.

Many people are dying in pains caused by tooth ache…
1)BAD BREATH

This is also called HALITOSIS. Some of the causes of bad breath are gum disease, cavities, oral cancer and dry mouth.

2) TOOTH DECAY

It's also known as CAVITIES and it occurs when plaque,  sticky substances that forms on teeth combines with the sugars or starches of the food you eat. This combination produces acid that attacks the tooth enamel.

3)GUM DISEASE

This is also known as PERIODONTAL DISEASE and it's an infection of the gum surrounding the teeth. It is also one of the main causes of tooth loss among adult. Smoking is one of the most significant risk factors, diabetes and dry mouth also increases the risk.
The symptoms include:-bad breath, red, swollen, tender or bleeding gums, sensitive teeth and painful chewing.



4)ORAL CANCER

It's a serious and deadly disease that affects millions of people but it's often curable if diagnosed and treated in the early stages. It is most often seen in people over the age of 40. The biggest risk factor are tobacco and alcohol.
The symptoms of mouth or throat cancer includes sores, lumps or rough areas in the mouth.

5) MOUTH SORES

Common mouth sores are:-
i)canker sores:-these occur inside the mouth and not on the lips. They're not contagious.
ii)fever blister or cold sores:-they occur on the edge of the outer lips. They're contagious and will come and go but are not completely curable.



6)TOOTH EROSION

This is the loss of tooth structure and it's caused by acid attacking the enamel. The signs and symptoms can range from sensitivity to more severe problems such as cracking. It is more common than people might think, but it can also be easily prevented.

7)TOOTH SENSITIVITY

This involves experiencing pain or discomfort to your teeth from sweets, cold air, hot and cold drinks or ice cream. Some people with sensitive teeth even experience discomfort from brushing and flossing. It can also be a sign of a cracked tooth or a tooth abscess. The good news is that sensitive teeth can be treated.

8) TOOTHACHES AND DENTAL EMERGENCY

While many toothaches and dental emergencies can be easily avoided just by regular visits to the dentist, accidents can and do happen. Common problems or emergencies are a broken or cracked tooth, an abscessed tooth or a tooth knocked out in an accident.
For more details
follow us on our social media
Facebook : www.facebook.com/poundsbusiness
Instagram: www.instagram.com/poundsbusiness
Call: +234(0)8036030232
WhatsApp: +234(0)8036030232
Disclaimer:

Content on this site is for reference purposes and is not intended to substitute for advice given by a physician, pharmacist, or other licensed health-care professional. You should not use this information as self-diagnosis or for treating a health problem or disease. Contact your health-care provider immediately if you suspect that you have a medical problem. Information and statements regarding dietary supplements have not been evaluated by the Food and Drug Administration and are not intended to diagnose, treat, cure, or prevent any disease or health condition. Poundsbusiness assumes no liability for inaccuracies or misstatements about products.